Make a donation and receive two FREE DVDs!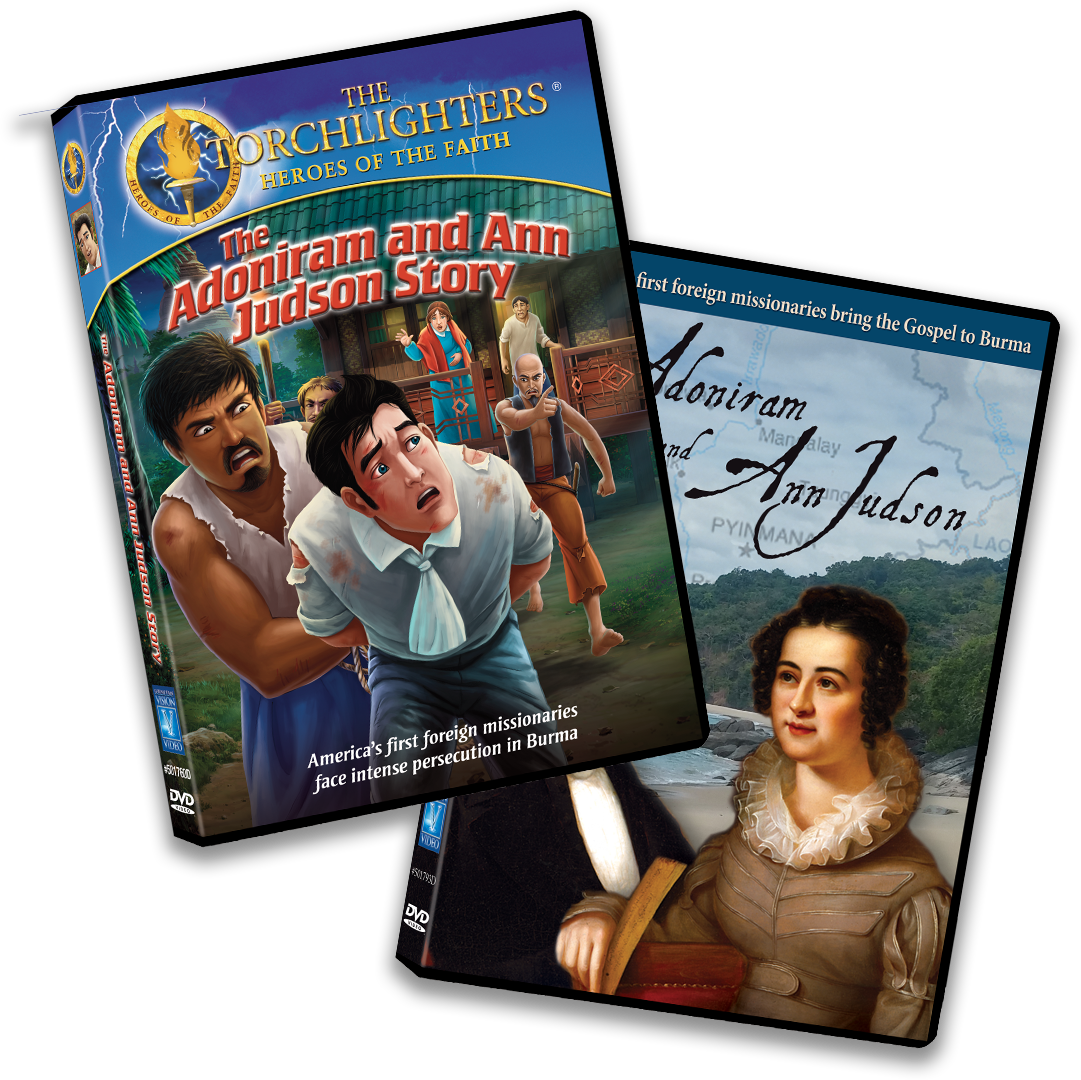 Support the ministry of RevelationMedia today and we will send you a DVD of this Torchlighters episode along with a documentary about the life and work of Adoniram and Ann Judson!
*All donations are tax deductible to the extent provided by law.