The Matter of Life
Watch Online Now PLUS Receive FREE Rewards
Brought to you by RevelationMedia and Patriot Mobile
Featuring a brand-new update about post-Roe v. Wade America. As seen in theaters nationwide, The Matter of Life is an award-winning film that cuts through the angry rhetoric and divisiveness about the issue of abortion and presents a message that goes beyond pro-life and pro-abortion arguments. It forces us to ask the question: Are the unborn one of us?
For almost 50 years under Roe v. Wade, federal law permitted elective abortion through all 9 months of pregnancy. On June 24, 2022, The US Supreme Court overturned the 1973 Roe v. Wade decision, concluding that the Constitution does not confer a right to abortion. The Supreme Court ruling did not make abortion illegal throughout America. It sends the decision about abortion back to individual states. In a post-Roe America, some states restrict abortion while others, like California and New York, fight to allow abortions up to the moment of birth.
Featuring the stories of women, former abortion clinic workers, historians, religious workers, pro-life atheists, and many more, The Matter of Life stresses entering this conversation with understanding, love, and support. Doing so is critical to save the lives of the unborn and to care for the women who carry them.
Watch The Matter of Life online now! Also receive your FREE rewards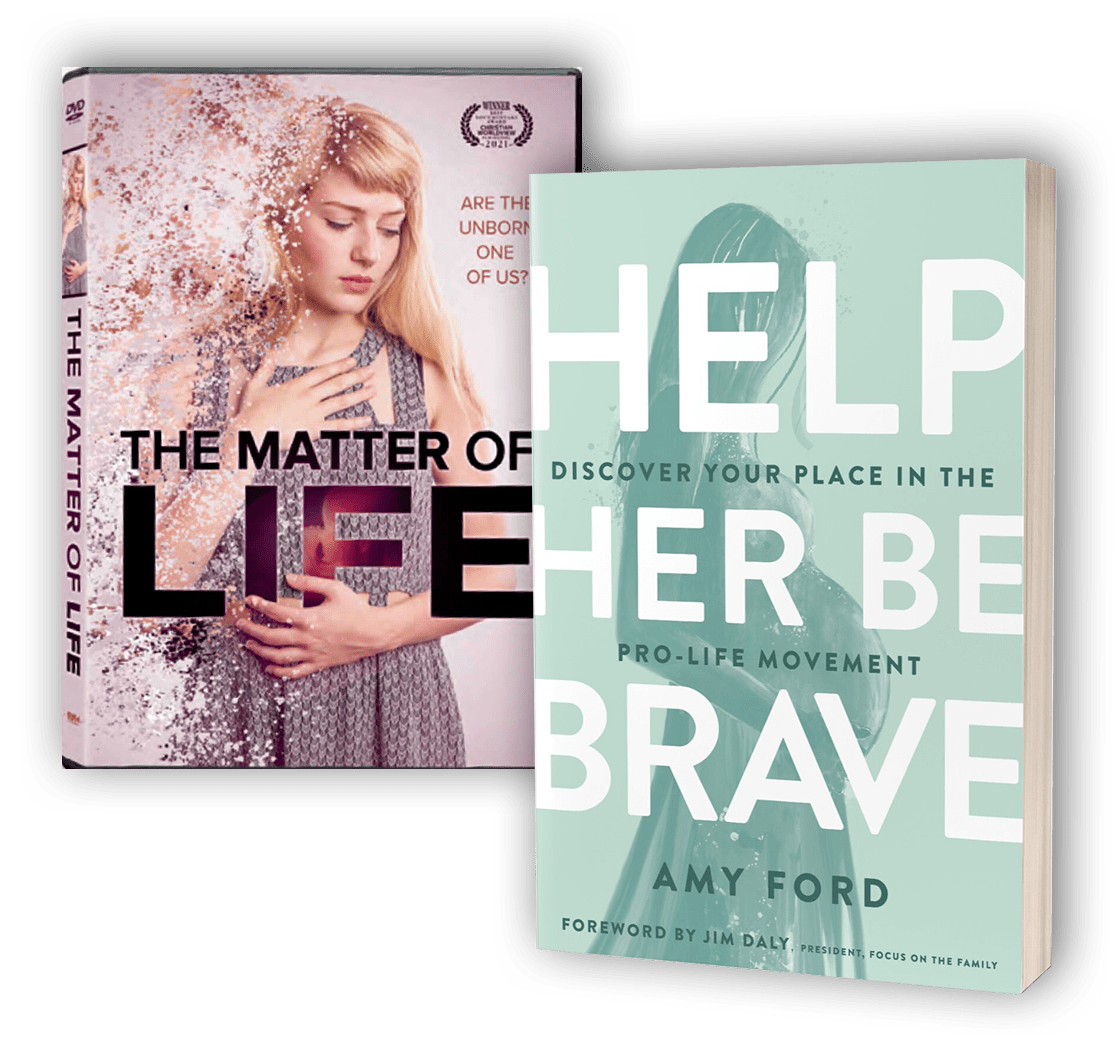 Watch the entire feature-length documentary now with your donation! You will also receive a FREE DVD of The Matter of Life and a copy of the book Help Her Be Brave, courtesy of Patriot Mobile.
Choose a Donation Amount